Being a Superstar is much like being a King (or Queen, sorry feminism) in that more often than not there can be only one true head of popular culture reigning supreme, providing a template to emulate and later a deterrent for the hipsters to flock from. Alas, like King William and Queen Mary; some lucky buggers have been nice enough to share the treasured cradle, but not always. So in essence, what actually does make a modern musical icon? I hustled my two beautiful brain-cells together for this almighty of questions, and this is what I got.
Don't be a f*cking Pisshead
Original Pogues' frontman and a beauty to behold, Shane McGowan (pictured left) according to rumour first drank stout at the age of six – and due to his unending thirst for his face on a piss strewed backstage urinal, the man has yet to quell his drink habit – and subsequently regain any mass public sympathy (or recognition for that matter). Although the likes of John Bonham, Jim Morrison and Amy Winehouse have gone on to reach quasi-legend status, the fact they couldn't keep their proverbial hands out the cookie jar has solidified them as rock n' rolls tragedies. After all, addressing your pop-culture subjects entails a working mind, and a pulse.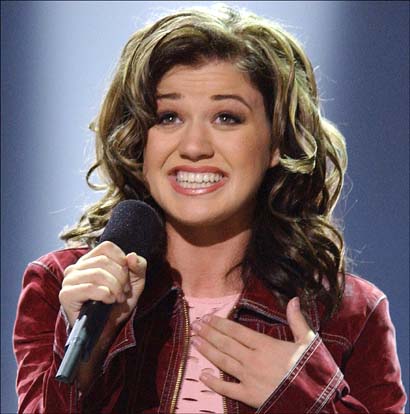 Be the complete opposite
With cliché rhetoric like "What doesn't kill you makes you makes you stronger' and an origin story that makes the U.S Consitution look like Gaddafi's history of sexual encounters  – Kelly Clarkson embodies the clean-cut, democratically elected pop-star that epitomises the 'oh-so nice' 'girl next door' appeal that's needed if you're gonna hold a legitimate claim to the crown of popular music. If Clarkson's family friendly aura isn't initiating any sign of nausea, Jessie J's "Just DO IT LIKE A DUDE, forget about the PRICE TAG, STAND UP for the love. Remember, NOBODY'S PERFECT and always be true to WHO YOU ARE" are sure to have to dashing for the nearest Oasis album, you'll always need your music insulin to keep your rock n' roll glucose levels in balance. Next.
Have a myriad of hits
Of course, nothing entitles to you to music super-stardom more than a list of hit albums and singles. Being a contender for the title usually implies a pretty hefty (and half decent) back-catalog, but many a star has gone without this most prestigious of prerequisites. Jennifer Lopez has yet to wash up a good solid record to show for her pseudo-iconic status in the American pop world, such cultural anomalies still allude me to this day. Worthy examples would include Beyoncé and the Princess of Pop herself, Britney. Both of which have contributed heavily to 'the gay man's top ten things that ever happened to this planet, ever';  forget Adele's amazing yet short stint in the eye of the globe – if you want super-stardom you better be prepared to be in it for the long haul. Or have your head shaved, either way.

Get a cause, any cause
Being a cultural legend means that merely by expectation you have to do something with it. Take Bono for example; "the face of fusion philanthropy" – a man whose sheer status as a pop symbol entitled him anything from a place at Bob Geldof's Live Aid to chilling with the president of Brazil, all in the name of helping starving children of course. And who couldn't mention Lady Gaga herself, a woman who managed to do a profoundly pretentious and over-hyped "concept album" about self-acceptance while simultaneously appointing herself PR Executive for the entire planet's LGBT community. Blur bassist Alex James found himself useful in his band's hiatus and became a neo-calorie crusader of sorts, gracing the pages of The Sun as their now resident Food Columnist; cringeworthy I know but brownie points for standing out. Oh wait, double brownie points – by actually championing our fatty favourites he's become a culinary rebel. A foodie and a rockstar rolled into one, anything's possible.